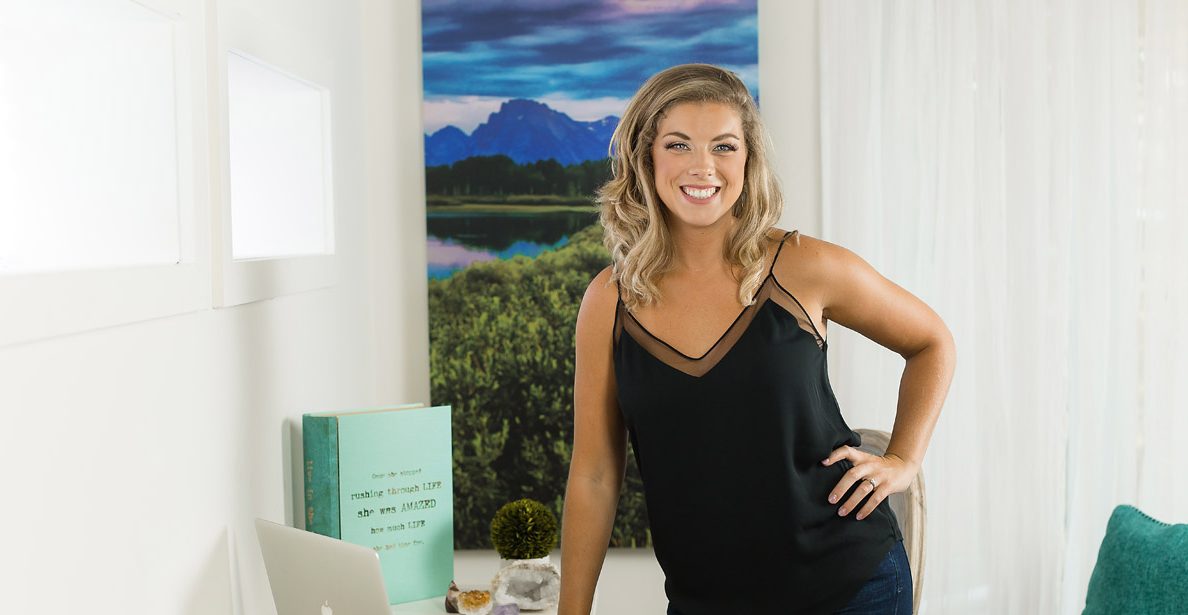 Introducing Sophia V
I grew up in a small town, a very small town! As a kid, my life was typical and middle class (meaning pretty boring,) although I was very fortunate to be raised in a beautiful area with a caring extended family including my older brother, mom and dad and both of my maternal grandparents.
We lived in a town of approximately 2000 on the north shore of Lake Erie, where my grandparents and great grandparents on both sides of my mother's family had played important roles historically. My great-grandfather was the town physician, my great-grandparents owned the town marina and my grandparents were both local school teachers. My mother was the town's accountant and my father was a paramedic, fire fighter and Scout leader while I was growing up and was eventually promoted to chief of the department. In a town where everyone knew my name and who my family was, I grew up feeling like I had big shoes to fill. I had aspirations of making it big, and goals of making a huge impact in my field while becoming someone of importance.
Living in a small community in an agricultural area, it was normal for my family to grow our own fruits and vegetables in the summer, and preserve them at the end of the harvest to get us through the winter. My dad went up north for an annual deer hunt every fall, and we ate mostly venison meat and chickens that we raised, as well as fresh eggs that we collected daily. We used homeopathics and my aunt opened a small yoga studio close by. Living a healthy lifestyle is something that I have valued and been practicing my entire life. We used essential oils before they became popular and have a long list of home remedies for various common ailments. I grew up believing this was a "normal" way of life as there was a sense of ease and freedom.
As soon as I could, I left my small town and attended university in Thunder Bay Ontario, picking a "small city" to relocate to. I went into Nursing with dreams of having an impact on improving our health care system by infusing the eastern health care practices I was raised with into our pharmaceutical-based western system.
I obtained my Bachelor of Science degree from Lakehead University and moved closer to home to begin my nursing career. Unfortunately, due to the influence of my upbringing and holistic beliefs, I was greatly disappointed with my role as a nurse in the current health care system and felt more and more unfulfilled as the years passed. As time went by, I saw many, VERY sick people. I saw people who were mentally, emotionally, spiritually and physically ill, with compounding co-morbidities. I also worked with many bitter nurses, who were exhausted and unfulfilled with their jobs and as a novice nurse, it wasn't very inspiring. I knew I could do more, and needed to do more to make a bigger impact on my patients that I was serving. I wanted to influence people before they became so ill that they ended up in hospital, and I also wanted to inspire people to know that they could live the life they loved.
At the time, I was practicing Bikram Yoga daily and felt a calling to become a Bikram yoga instructor. I soon found myself in L.A. for six months to immerse myself into the Bikram practice and teaching yoga. I then travelled to Mexico City to continue teaching and quickly realized the profound healing benefits this practice had on people all over the world. I felt a deep sense of belonging in this international community of like-minded yogis. I felt at home in my heart.
I returned to life in Hamilton and in addition to my full-time nursing job, I also took on teaching tons of yoga classes. I felt stuck between doing what I loved, living out my passion that made me feel alive and my money-making but uninspiring career that all of my friends and family were so proud of me for. I struggled with knowing that the impact I had on my yoga students was far more transformational that the impact I was making on my patients. After a couple more years of dragging myself through the exhausting, life-sucking 12 hour hospital shifts, I knew for sure that there must be more to life, and what I could do for the world. The more pharmaceutical "fixes" I handed out to my patients, the further out of alignment I felt. Being pulled in these two directions led me down a road of exhaustion, darkness and unfulfillment. I felt that my life, my career, and my impact were going no-where. I was frustrated with this sense of disappointment and disapproval of myself and started to look for different options. I looked to women who inspired me, but always had a sense of being a small town nobody who couldn't compete with those from the big city.
In 2017 I met a woman who came in to take my yoga class who was a successful entrepreneur in the health and wellness industry and introduced me to an amazing community of women called Health Girl Society. This group of women, living and leading a holistic lifestyle, from across North America gave me the light I needed to see the power I had to heal and inspire others. Joining this empowering team of entrepreneurs was the best decision I made in taking my career in the direction of holistic health and healing. I completed my holistic health coach certification through the Institute for Integrative Nutrition and started coaching clients in my local community. The transformations that my clients were experiencing were so profound that I knew I needed to free up more time to take on more clients. Joining the Healthy Girl Society empowered me to follow my heart, and my dreams and to live in alignment with my truth. Fast forward to today where I live a life of freedom and happiness. I have combined my nursing experience and holistic nutrition training with my coaching and yoga teaching certifications. I am now eager to share my health care experience with my self-healing & holistic practises to offer a full scope of health coaching to my clients. If you are passionate about health, wellness and healing and looking for a way to turn your passion into your purpose, let me be the one to show you how. Join me and an incredible, empowering community of like-minded, successful women and allow us to guide you on your journey.
Subscribe to my newsletter to stay connected, and for all things health, wellness and healing! XOXO
Love and light,
Sophia